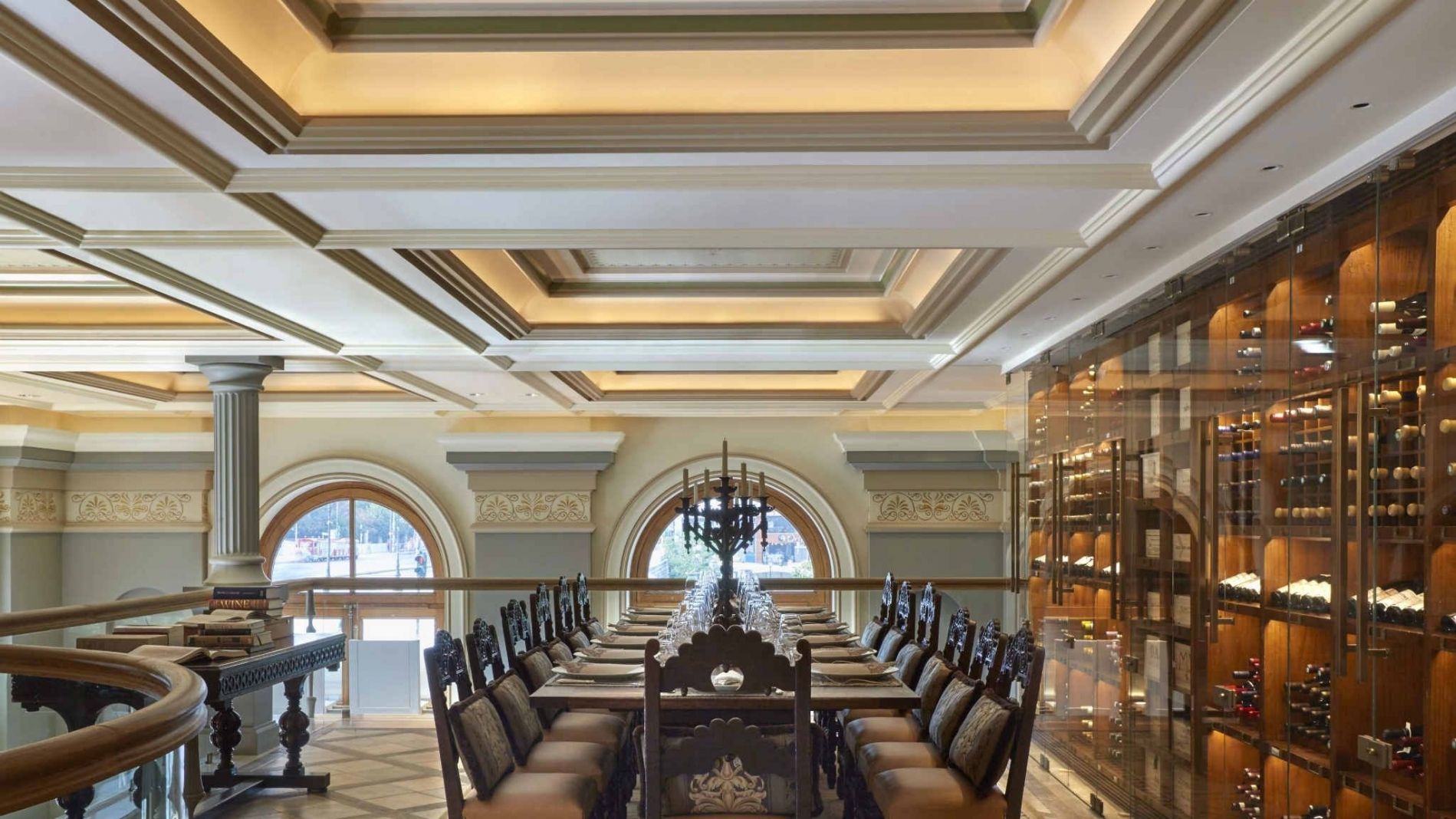 Wine Library for private wine tastings and food pairings at the GB Corner Gifts and Flavors concept store of Hotel Grande Bretagne Athens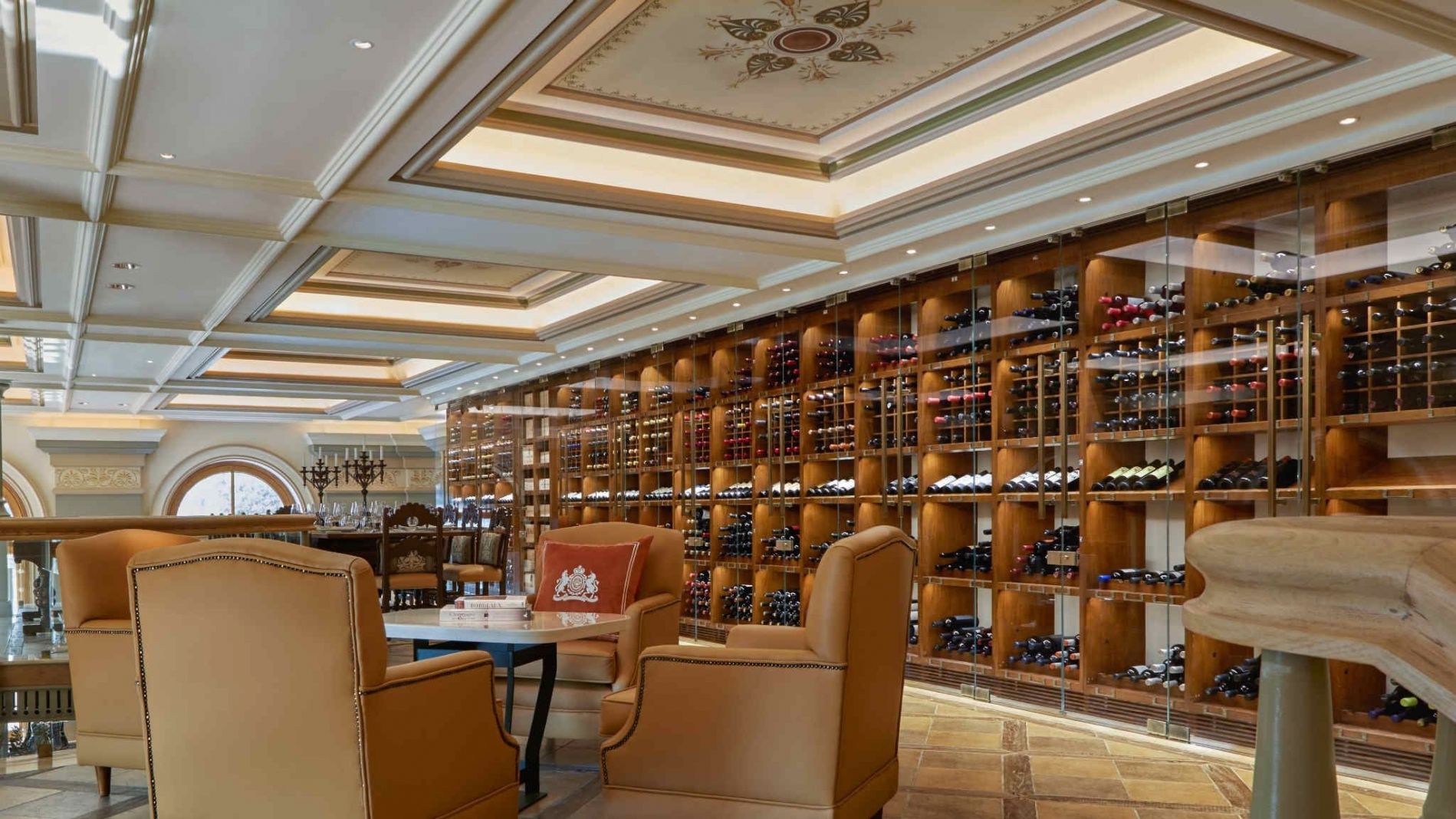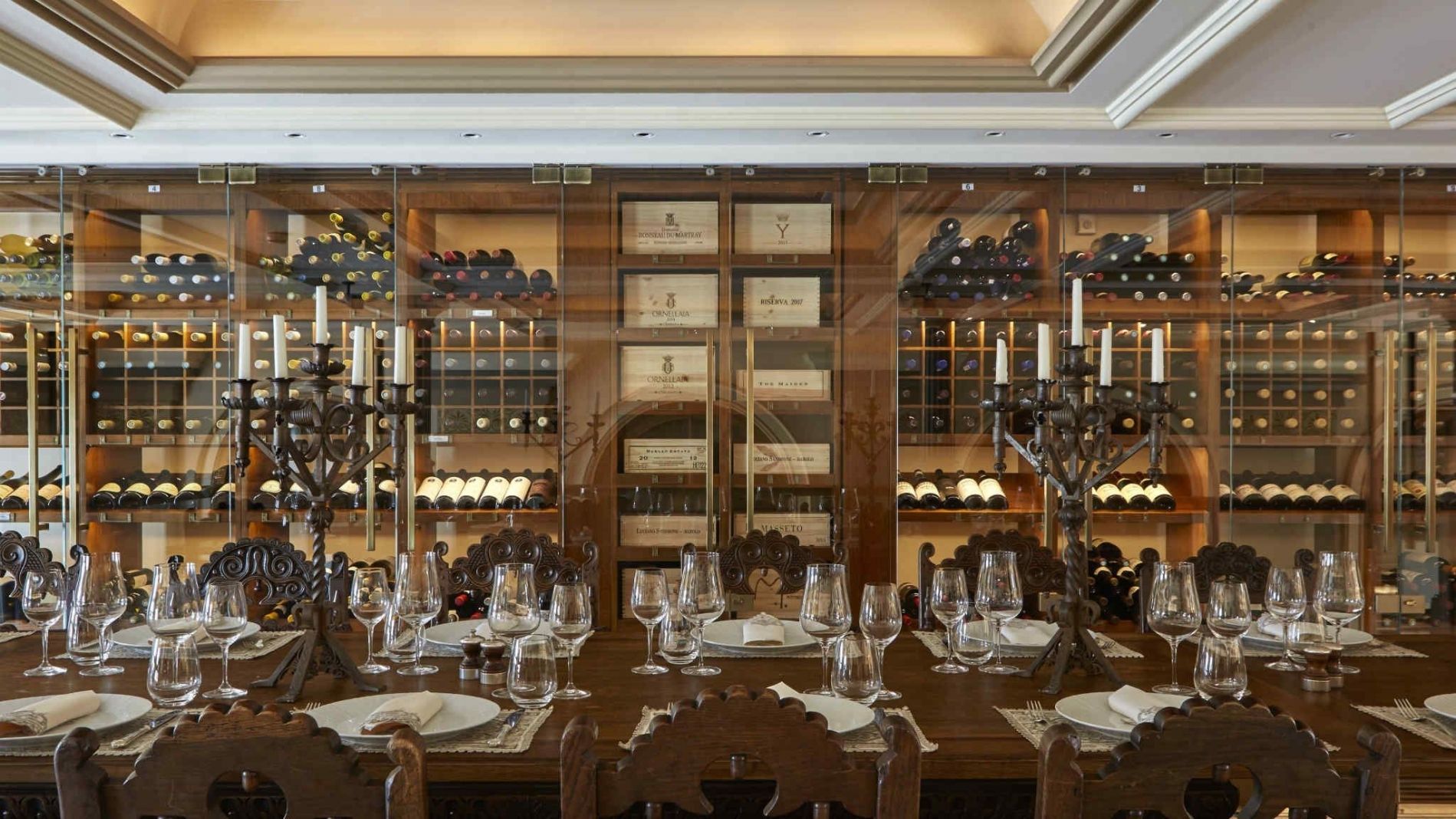 Wine Library for private wine tastings and food pairings at the GB Corner Gifts and Flavors concept store of Hotel Grande Bretagne Athens 2
A new venue opens its doors to wine connoisseurs in the center of Athens.
We proudly introduce you to a unique setting, the Wine Library, located at the mezzanine of the GB Corner at the Hotel Grande Bretagne, a distinct "library", showcasing all the 3.500 wine labels of the historic hotel.
The impressive 19th – century table serves for private wine tastings and unique wine pairing meetings, while the wines are stored to the appropriate temperature within the eye-catching glassy showcase.
Let the Head Sommelier of the Hotel Grande Bretagne, Evangelos Psofidis, introduce you to indigenous Greek and international varieties, as well as propose the wine that exclusively responds to your taste preferences.
The Events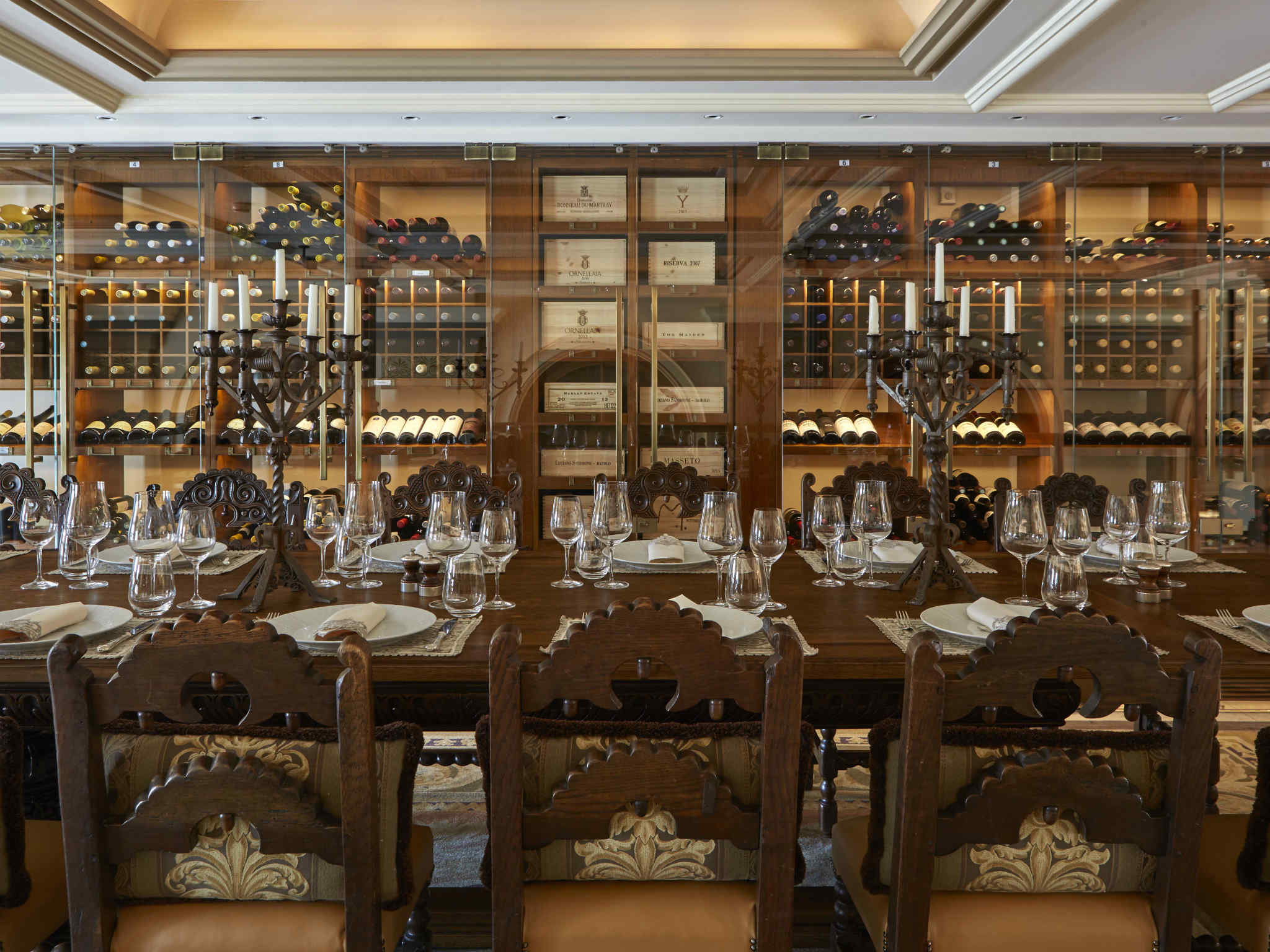 Greek Wines Masterclasses
Participants: Minimum 4, maximum 14 people
Duration: 40 minutes
Cost: €45 per person
When: Every Thursday, 18:00 - 19:00
Reservations: Please call us at (+30) 210 3330 766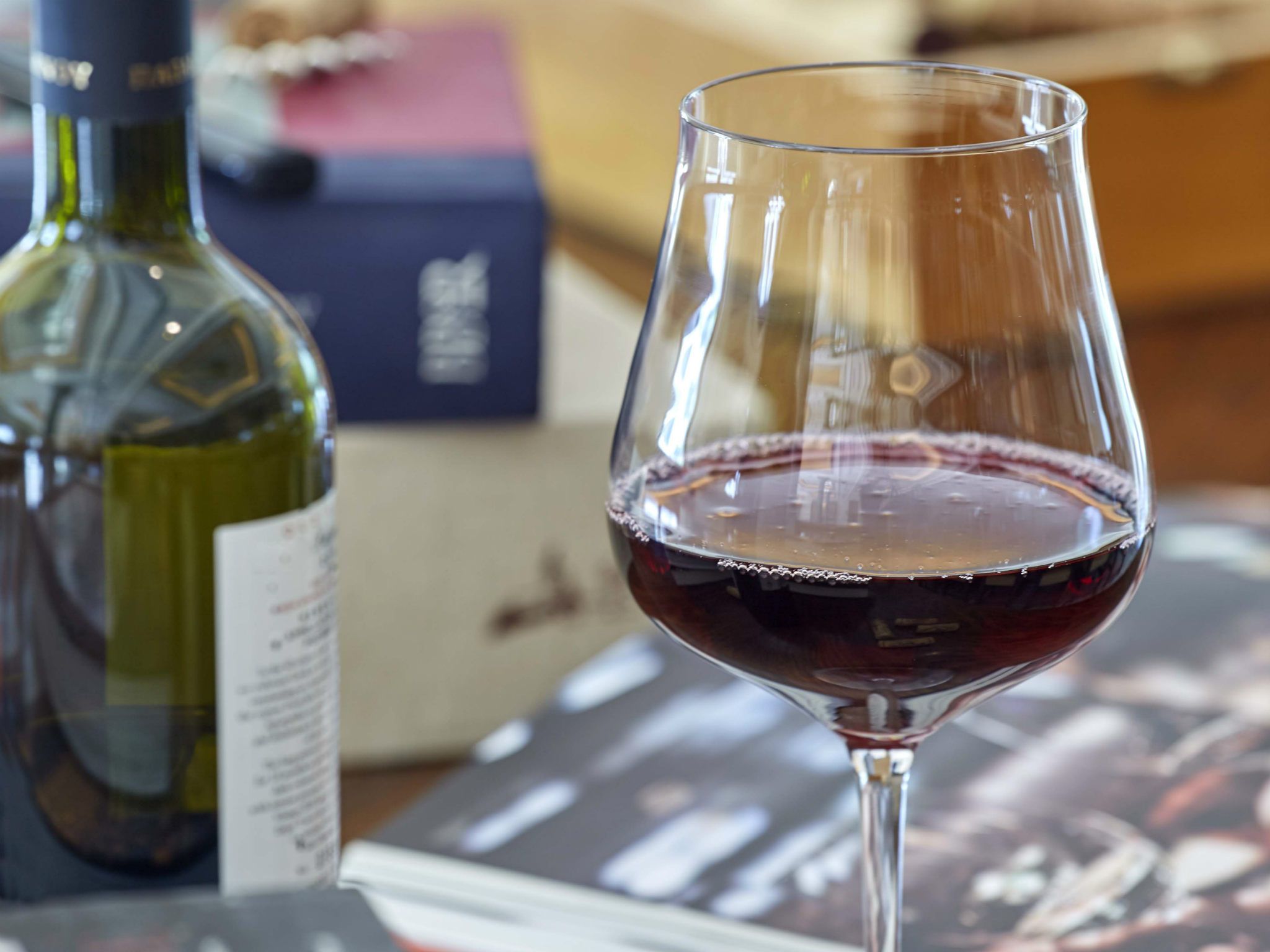 Meet the Sommelier
Meet our Head Sommelier, Evangelos Psofidis, and enhance your knowledge for wine while savoring a glass of your preferred variety.
When: Every day except Thursdays, 17:00 - 18:00
Cost: €5 per glass
For additional information, please call us at (+30) 210 3330 766