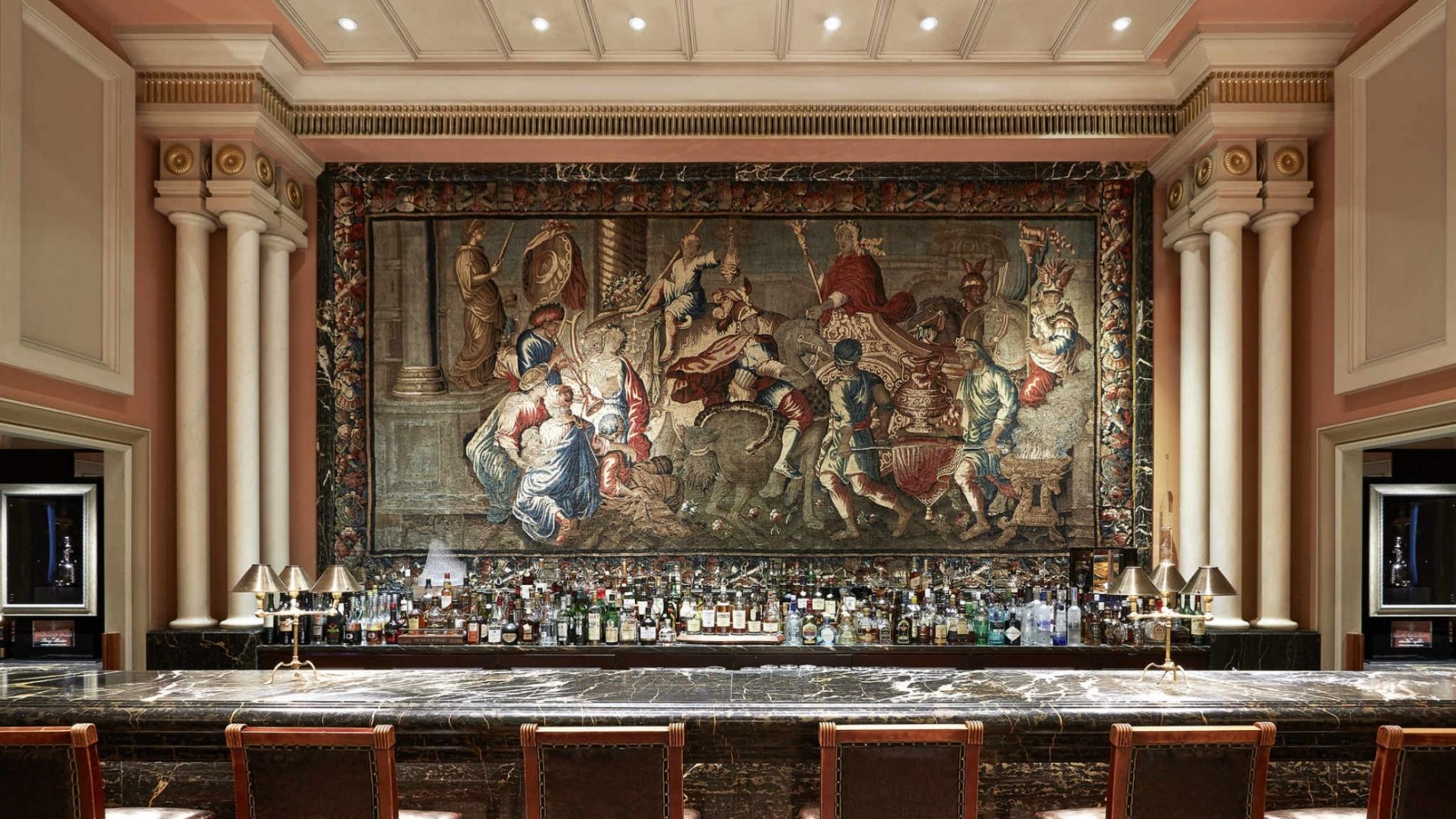 Alexanders Bar Hotel Grande Bretagne Athens signature drinks and cocktails bar menu sophisticated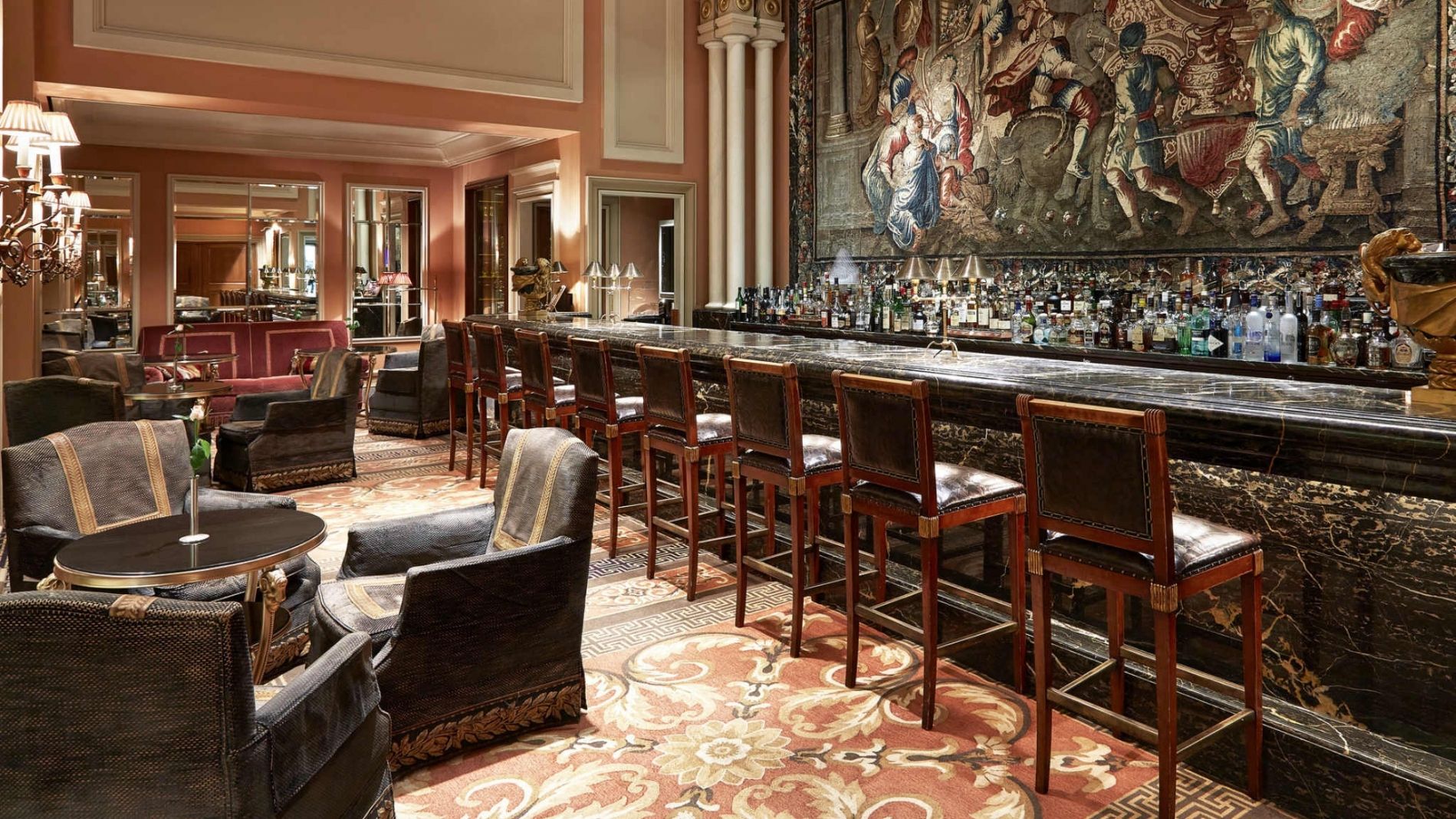 Alexanders Bar Hotel Grande Bretagne Athens 18th century tapestry of Alexander the Great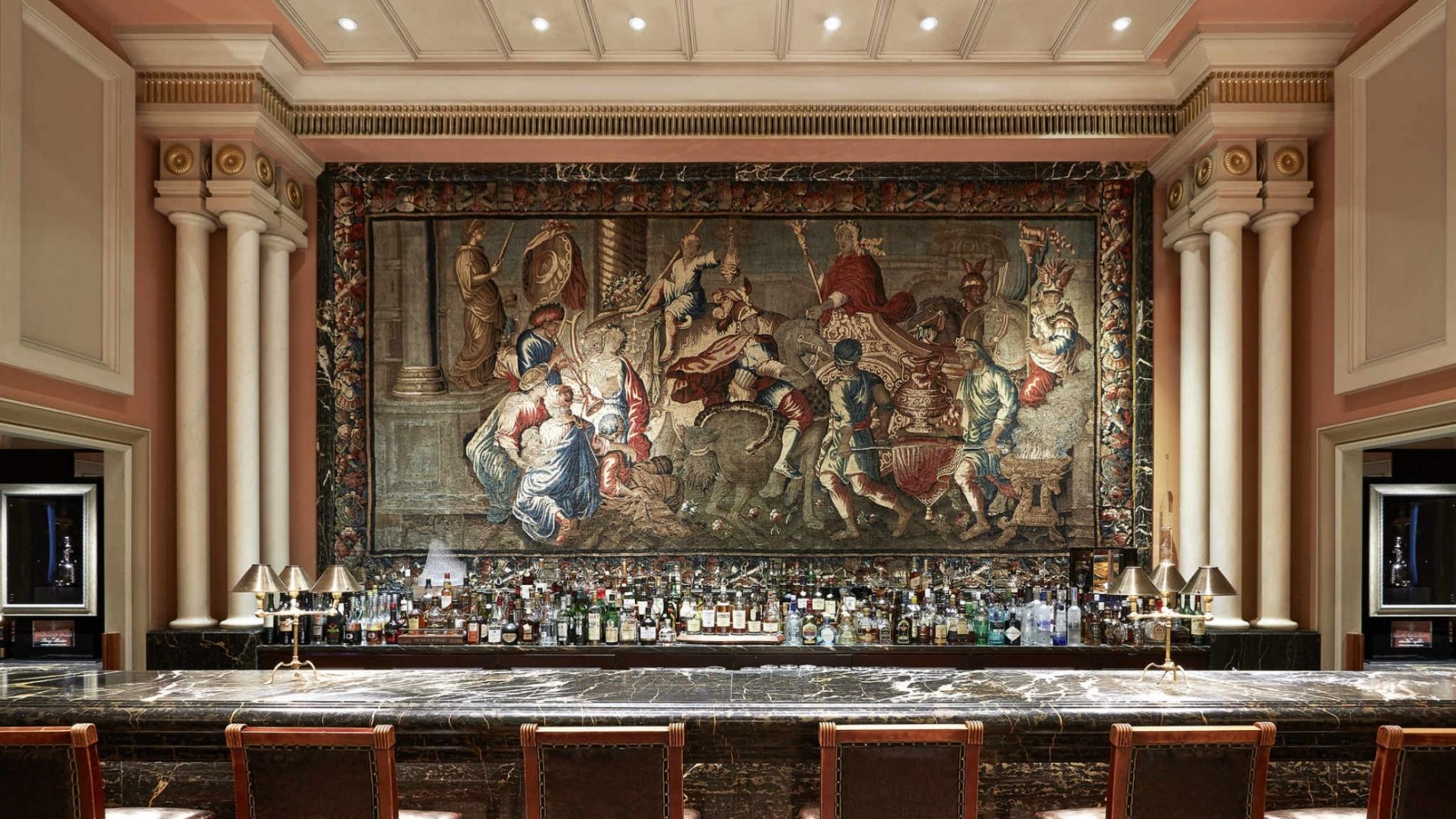 Alexanders Bar Hotel Grande Bretagne Athens signature drinks and cocktails bar menu sophisticated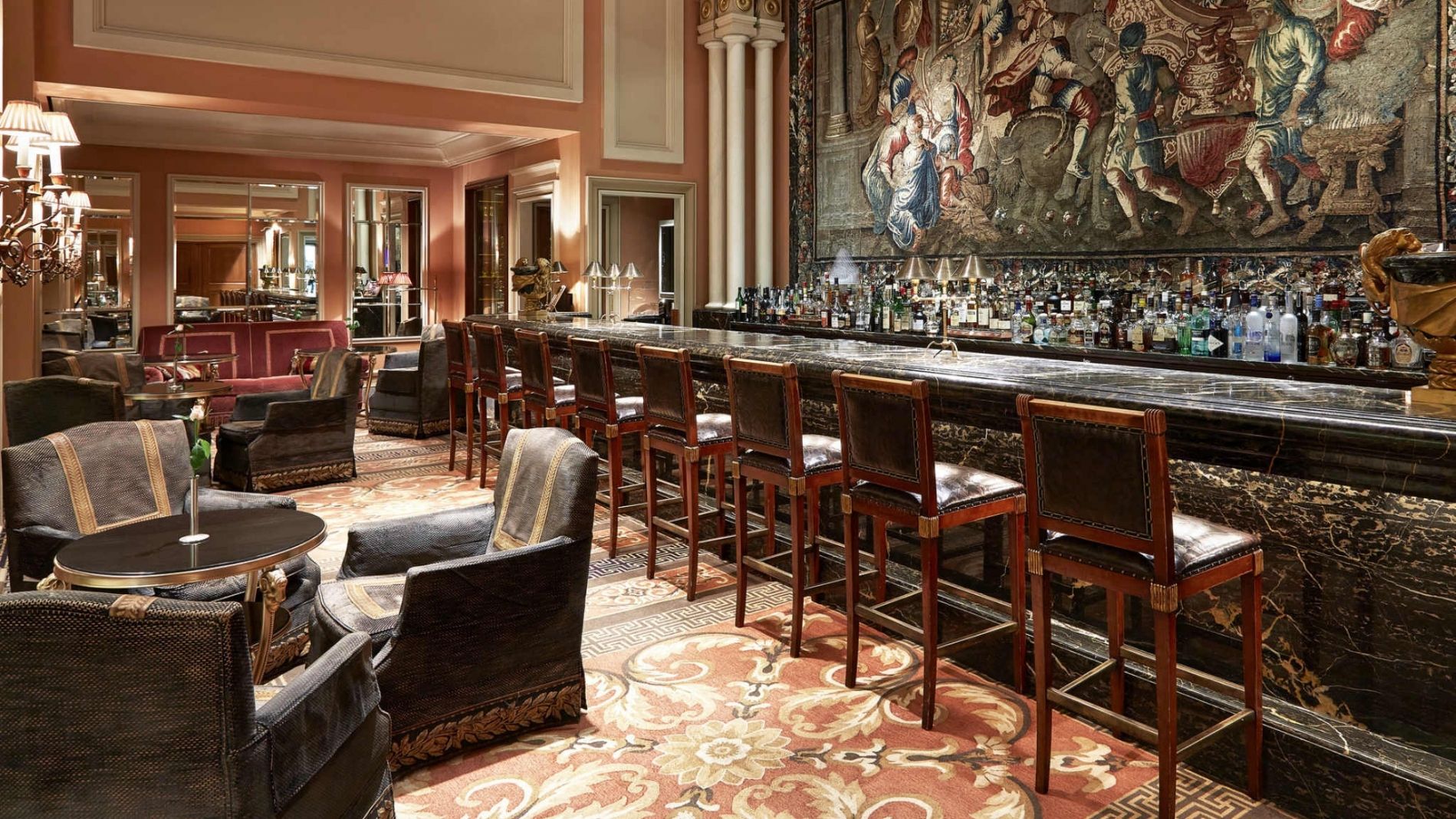 Alexanders Bar Hotel Grande Bretagne Athens 18th century tapestry of Alexander the Great
The beloved 18th century tapestry of Alexander the Great is the focal point of the Alexander's Bar, next to the Winter Garden Lounge. With its clubby atmosphere you will want to linger over a classic cocktail, a refined brandy or an exquisite cognac.
There are many reasons why the famous Alexander's bar in Athens was voted as the Best Hotel Bar in the world by Forbes magazine, starting with its undeniably warm and relaxing atmosphere. The authentic & rare 18th century tapestry, featuring Alexander the Great entering into Gaugamela, is a trademark fixture of the hotel, proudly hanged by the radiant wooden bar.

The equally impressive drinks menu includes such connoisseur choices of the famous extra rare single malt Macallan series of 1937, 1940, 1946, 1952, 1969, 1973, and the astonishing Luis XIII Black Perl edition. If cognac or brandy is your nightcap of choice, the Carlos Primero Grande Reserva brandy and the complete range of Hennesey cognacs, including the rare Paradis and Richard Hennesey labels, never fail to delight with their smooth finish and rich golden color.

Alexander's Bar signature mixed drink – the Mandarin Napoleon Select – also deserves your attention for its surprising blend of Dubonnet Rouge, Grand Marnier, gin and fragrant essential oil of Sicilian tangerines.
Alexander's Bar Menu
Discover Alexander's Bar menu with an exquisite variety of authentic cocktails and spirits.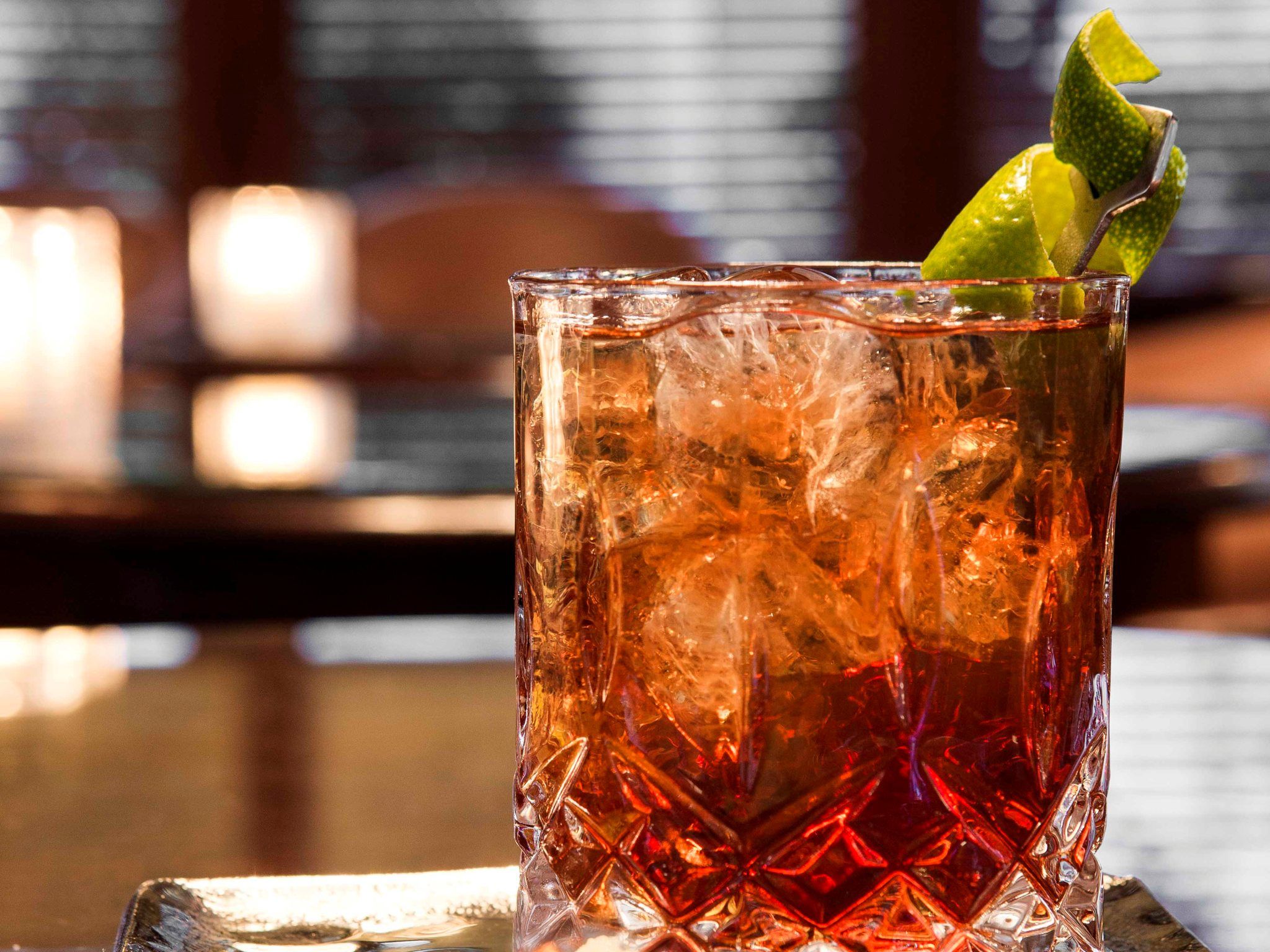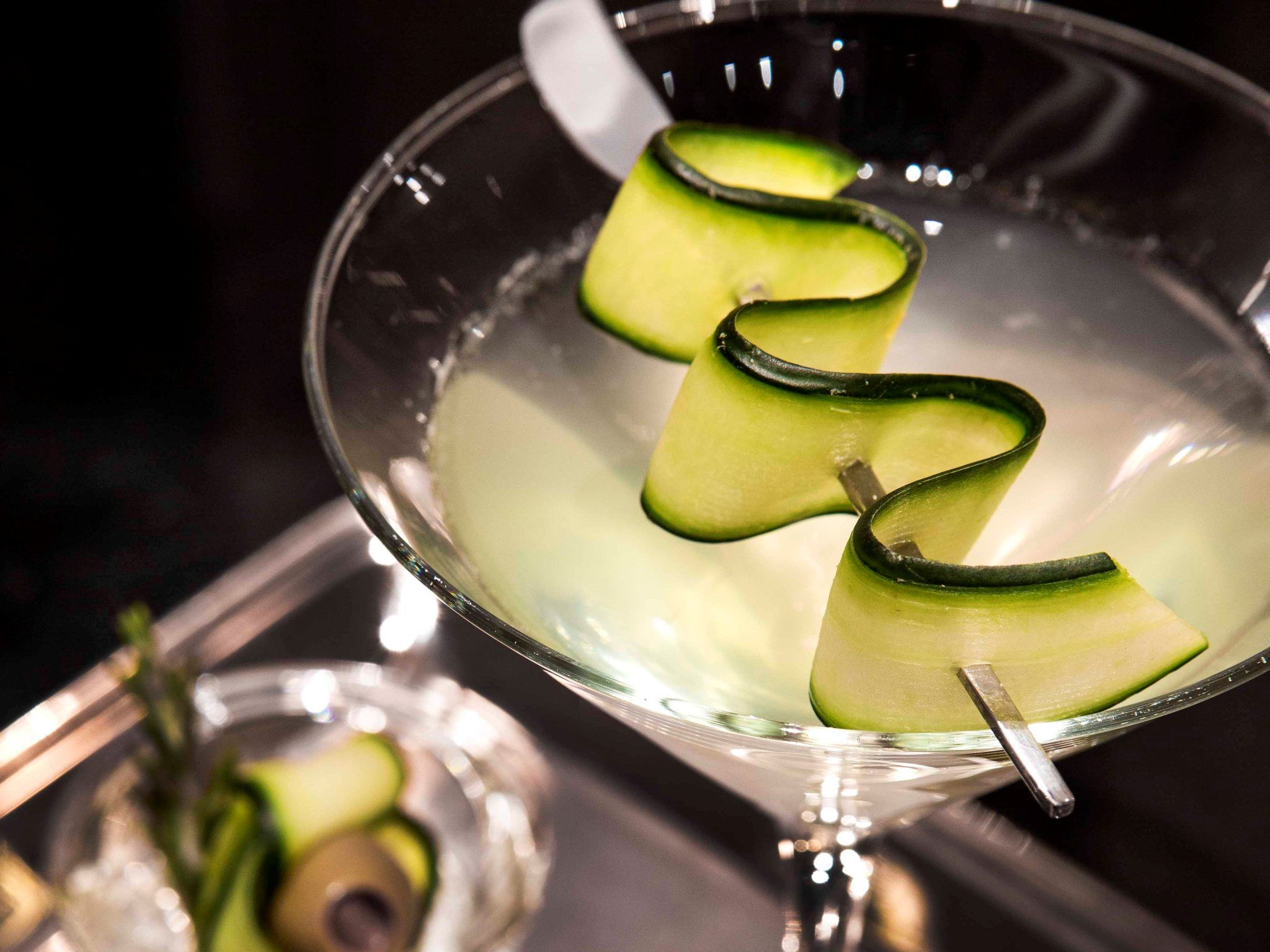 The Best Hotel Bar in the world by Forbes magazine
Once you take a seat on one of the comfortable leather stools, the experienced team will dazzle you with their exceptional knowledge around popular and obscure drinks from around the world.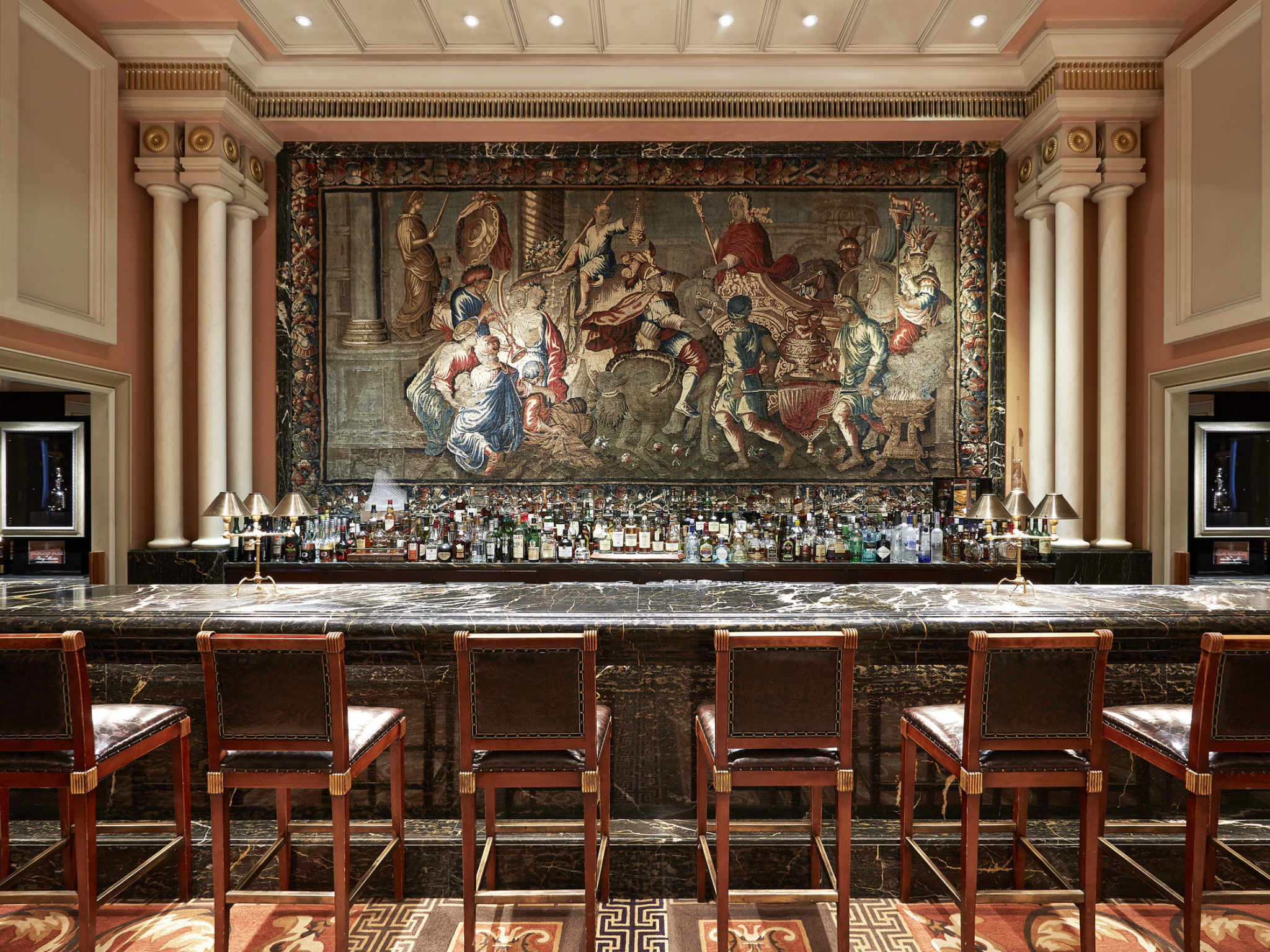 It is also worth of exploring the staggering selection of premium spirits displayed behind the bar – many of which are exclusively presented at the Hotel Grande Bretagne.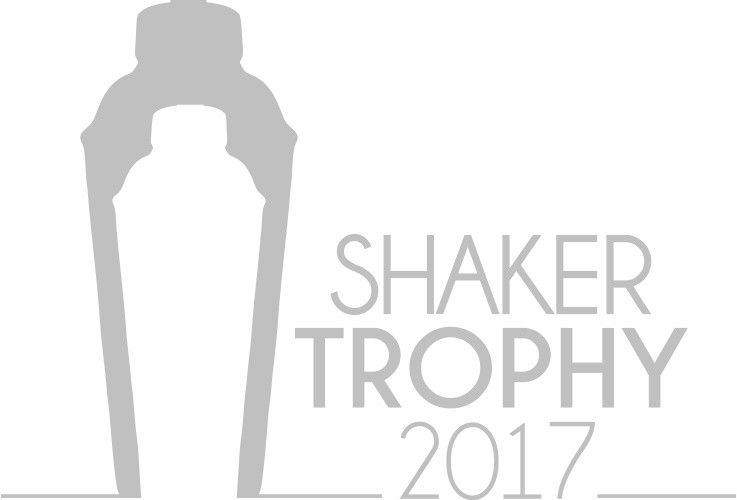 Athinorama 'Shaker Trophy' Bar award
The well-known Alexander's Bar is proud to announce the recent acquisition of the Shaker Trophy Bar award for 2017. It is the second consecutive year that the Alexander's bar wins this distinction which places it amongst the best bars in the city.
Alexander's Bar at a glance
Operation Hours:
8:00am - 12:00am (last order 11:30pm)
Telephone No: +30 210 333 0787
Cuisine: International
Atmosphere: Worldly and Luxurious
Dress Code: Smart Casual
Setting: Unique and Distinguished Bar
Parking: Nearby/Off-site
Restaurants & Bars at the Hotel Grande Bretagne, A Luxury Collection Hotel, Athens
1, Vasileos Georgiou street Syntagma SquareAthensGR
+302103330000 +302103330200 info.gb@starwoodhotels.comEmail us